Castone creates what our clients envision, dream, design.
In the Castone world, the product list seems to be endless because, ultimately, for us, it is all about what you need. We have sculpted pieces in every color and for lots of purposes. We are always exploring the next way to produce the next idea and are zealous about finding the best process for the best product.
Architectural Precast Concrete combines the strength of stone with a wide range of colors, finishes, shapes and sizes to offer a practically "no limits" approach to your project. Wet Mix or Simulated Limestone, as it is sometimes called, is wet cast in forms to precisely construct what you design. Finishes, such as sand blast, acid wash, form-liner and retarder finishes are then used to create the perfect look for your project. If you spend even a few minutes reviewing our portfolio, you will see just how many variations can be created and produced to insure your finished project is all that you imagined and expected.
Precast Insulated Wall Panels: Get the Whole Package!
Precast concrete insulated wall panels offer a quick, environmentally friendly alternative to building envelope construction, and with minimal site disturbance.
Standard building construction requires materials to be delivered to a job site, stored and then placed by skilled laborers from multiple trades. Tilt-up wall panels require significant on-site space as well as time for setup and casting, and then need to be rotated onto the building and finished properly to achieve an architecturally desirable exterior.
Conversely, precast concrete insulated wall panels are delivered 'just-in-time' and installed, typically by a crew of four to six skilled laborers, directly from the truck onto the building with final finishes already complete.
Insulated precast concrete wall panels have been successfully specified in a plethora of building construction applications. These applications include residential, educational, retail, commercial, governmental (including blast-loaded structures), industrial/warehouse, correctional facilities and more.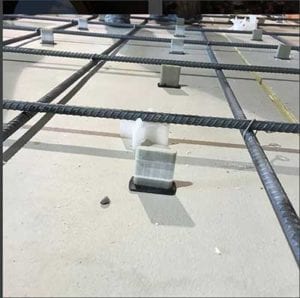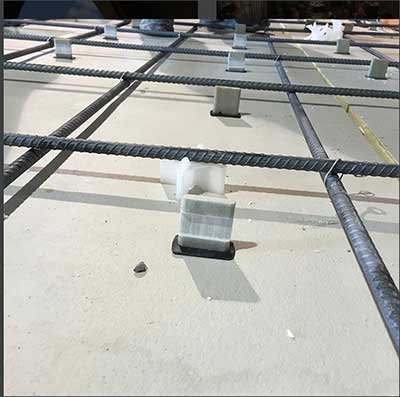 The beginnings of an R-22 insulated wall panel that will perform as the air, thermal & vapor barriers for the new air cargo terminal at Hartsfield Jackson International Terminal. Really cool radar reflective panels as well.
Whether you call it Dry Pack or "Vibrant Dry Tamp" since the 12th century, Cast Stone has been the superior alternative to natural cut building stone. If your project requires coping, windowsills, headers, trim, water table, caps or bands, Cast Stone is the answer. We have seen our Dry Pack products used as one keystone on a home all the way……